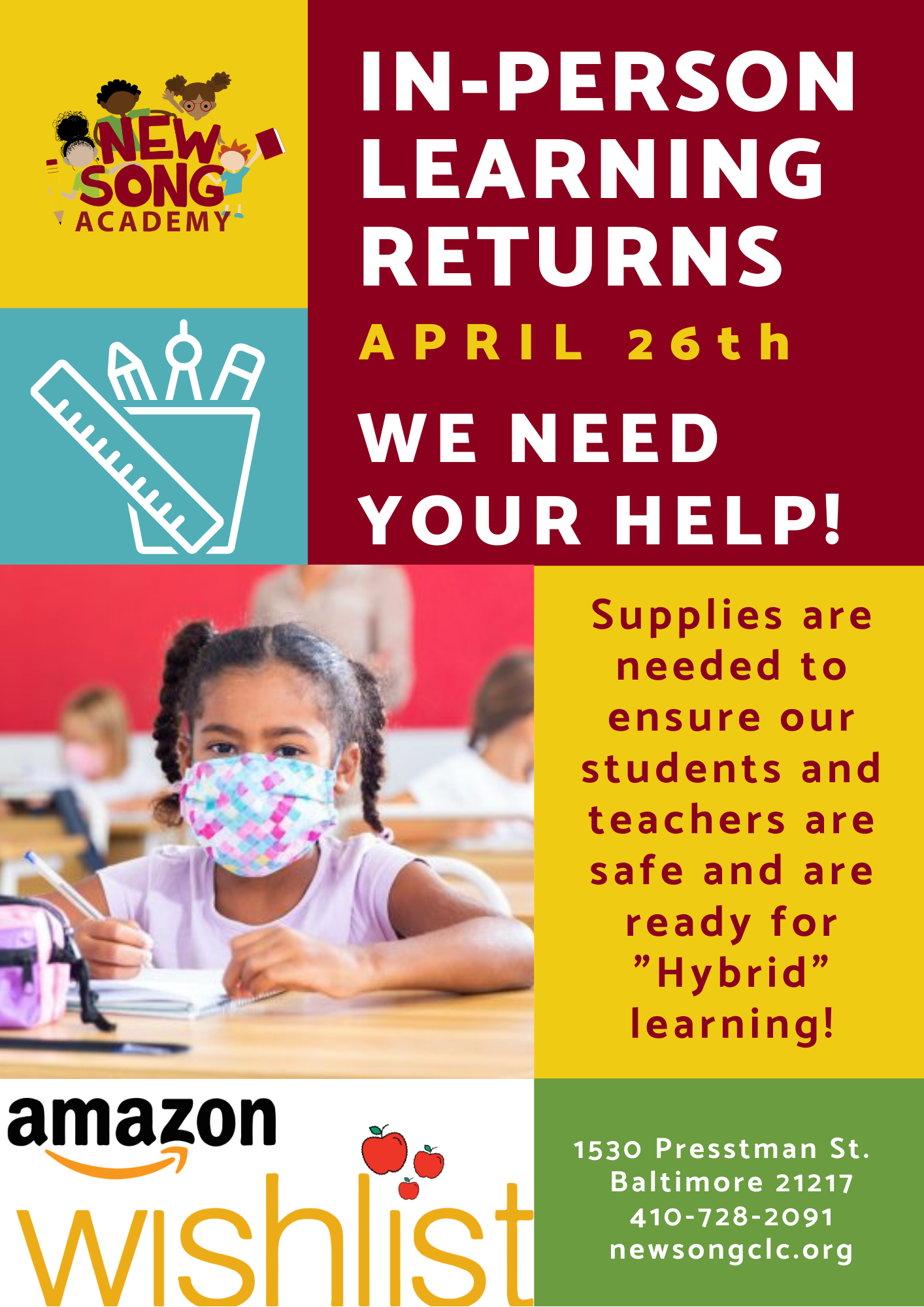 New Song Academy in Sandtown-Winchester, Baltimore, MD needs your help!
We are officially returning to In-Person Learning on April 26th!
Supplies are needed to ensure our students and teachers are safe and are ready for "Hybrid" learning.
Click on Amazon links below to purchase supplies as a sign of support for our school community.
All donations are tax-deductible and support our small Charter School in West Baltimore.
Pre-K:
Kindergarten:
1st Grade:
2nd Grade:
Upper Elementary School:
Middle School:
Get In Touch
Location: 1530 Presstman St. , Baltimore 21217
Telephone: 410-728-2091
 Fax: 410-728-0829
Email: info@newsongclc.org
School Hours: M-F: 8am - 3pm
baltimore.infinitecampus.org – Parents and students can check their grades
classdojo.com - Communicate with your child's teachers and get important announcements about New Song